Produktfunktions højdepunkter

Why our customers love this product
For en lille investering tilbyder tørretumblerstativet beskyttelse til dine hvidevarer plus mange andre fordele:
Designed with sustainability in mind. With this dryer stand you get more use from your existing space.
Can be used to hold conventional domestic vented dryers, heat pump, condenser and gas clothes dryers
Take anywhere! With it's portable design, you can move it when you move premises. Great for renters.
Versatile. With it's height adjustable feature, some of our customers have used the Dryer Stand with their mini-bar fridges on the bottom and dryer on top!
Justerbare fødder til ujævne gulve
Anti-slip gummioverflade på hylden for at mindske tørretumblerens bevægelser, når den er i drift
Nem at samle. Alt det nødvendige værktøj (unbrakonøgle, skruenøgle, møtrikker og bolte) er inkluderet sammen med et let at følge instruktionsark
Eliminerer behovet for at bore huller i tynde vægge, hvilket beskytter boligens strukturelle integritet.
Intet behov for beslag eller yderligere vægforstærkninger, og dygtige håndværkere til at installere
Ro i sindet 2 års producentgaranti
Designed for Top and Front Loader Washing Machines
Certified to carry up to 75kg
Designed to hold conventional domestic vented dryers, heat pump, condenser and gas clothes dryers
Please see size illustration for height and width adjustments
Shipped in flat pack box net weight 18.5kg
Box size L650mm x H990mm x W95mm
Please note: we recommend you measure the intended laundry space to ensure fit and that you will be able to reach functional buttons before placing your order.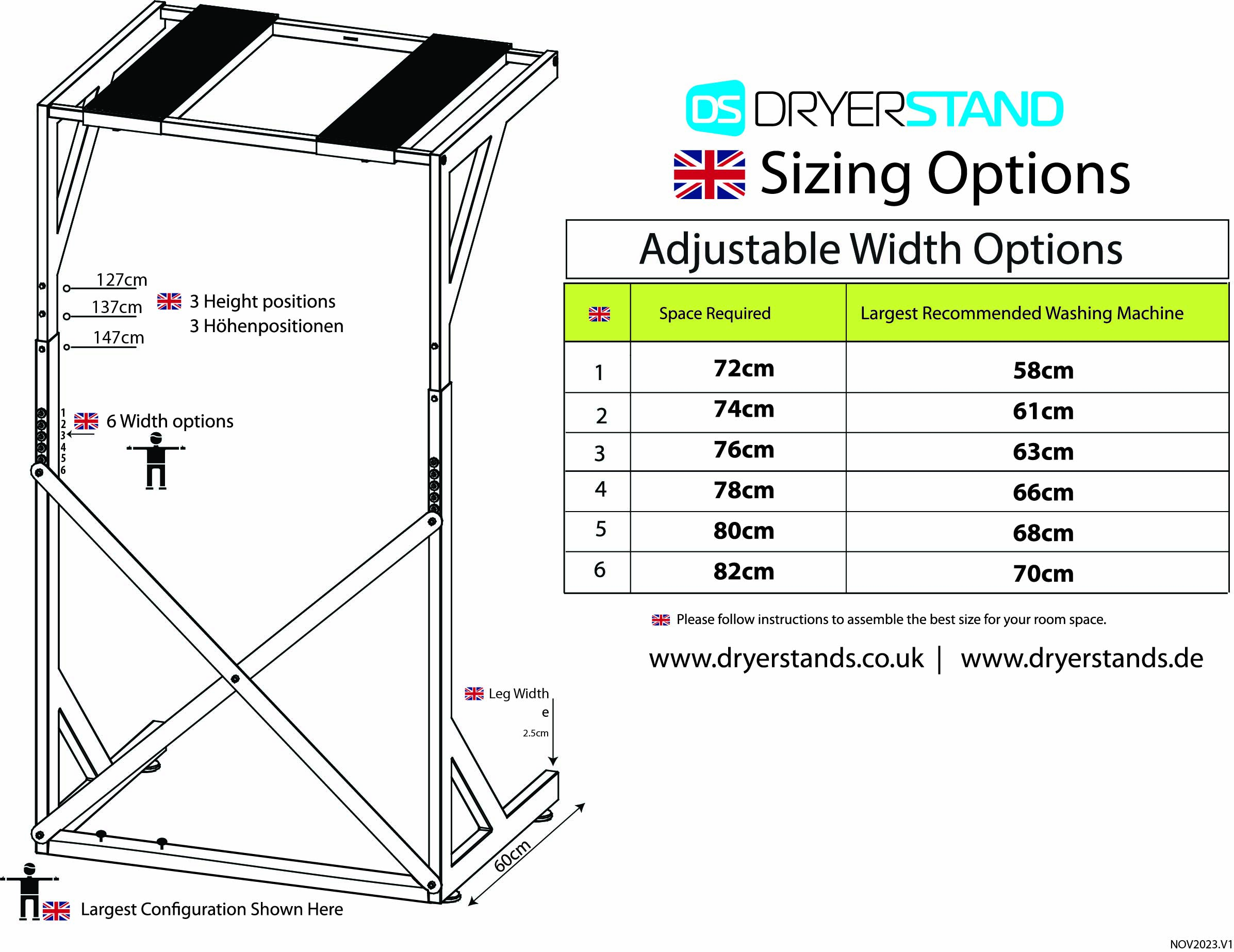 Kun kunder, der er logget ind og har købt denne vare, kan skrive en anmeldelse.
Perfect Space Saver
No need for drilling holes into walls or installing brackets. Save the Headache.
Anti-Slip Rubber Shelf
Rubber will help decrease dryer vibration and movement when in operation.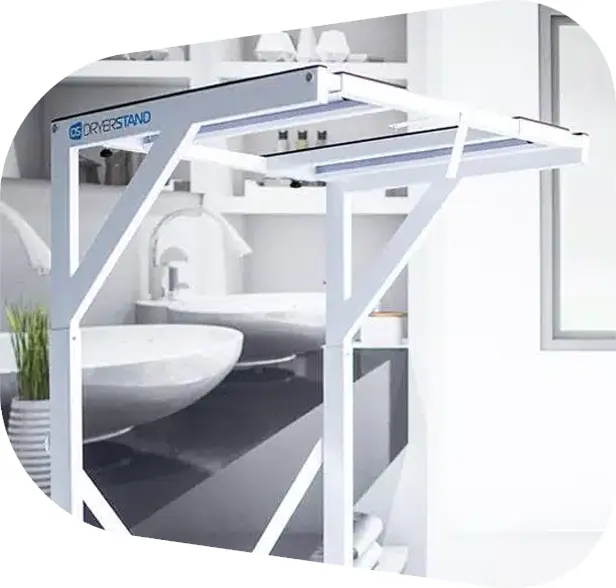 Proudly Australian Designed & Owned.
Our Signature product has been selling for over 10 years and constantly refining.